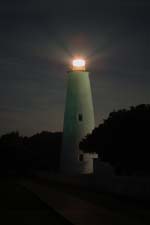 Advocates 4 Wrongfully Convicted

"Obtaining Justice for the Wrongfully Convicted"

Do you feel our criminal justice system is broken and in need of serious repair? Do you feel there are people in prison that don't belong there because they have been falsely accused and wrongfully convicted? Do you feel that justice has taken a back seat to winning at all cost? Do you feel that prosecutors are under under extreme pressure to obtain convictions to appease their political contingency? If you answered yes to any of these questions you might have an interest in volunteering for Advocates for Wrongfully Convicted.

Advocates for Wrongfully Convicted is an all volunteer organization to create public awareness of the plight of the wrongfully convicted. We work only with those prisoners that have been wrongfully convicted and who we feel are 100% innocent. We believe the vast majority (95%) of people in prison are guilty. But what about those other 5%. What is being done to help them?

Advocates for Wrongfully Convicted takes a somewhat different approach from other organizations that work to represent and help the wrongfully convicted. In fact whenever possible we steer some of the wrongfully convicted to these  organizations as we feel the need occurs, and we work with these other organizations whenever possible.
Our approach consists of:
We are looking for the following individuals:

Interest in helping to right what's wrong with our criminal justice system

Desire to act as advocates for the wrongfully committed

Good communication and people skills

Logical and common sense approach to solving problems

Willing to challenge the system and ask WHY

We have the following opportunities available:

Case Investigators (determining innocence)

Writing letters to prisoners

Responding to prisoner emails (where applicable)

Talking on phone with prisoners (where applicable)

Prisoner visits (where applicable)

Prisoner family support (where applicable)

Criminal Justice Advocates